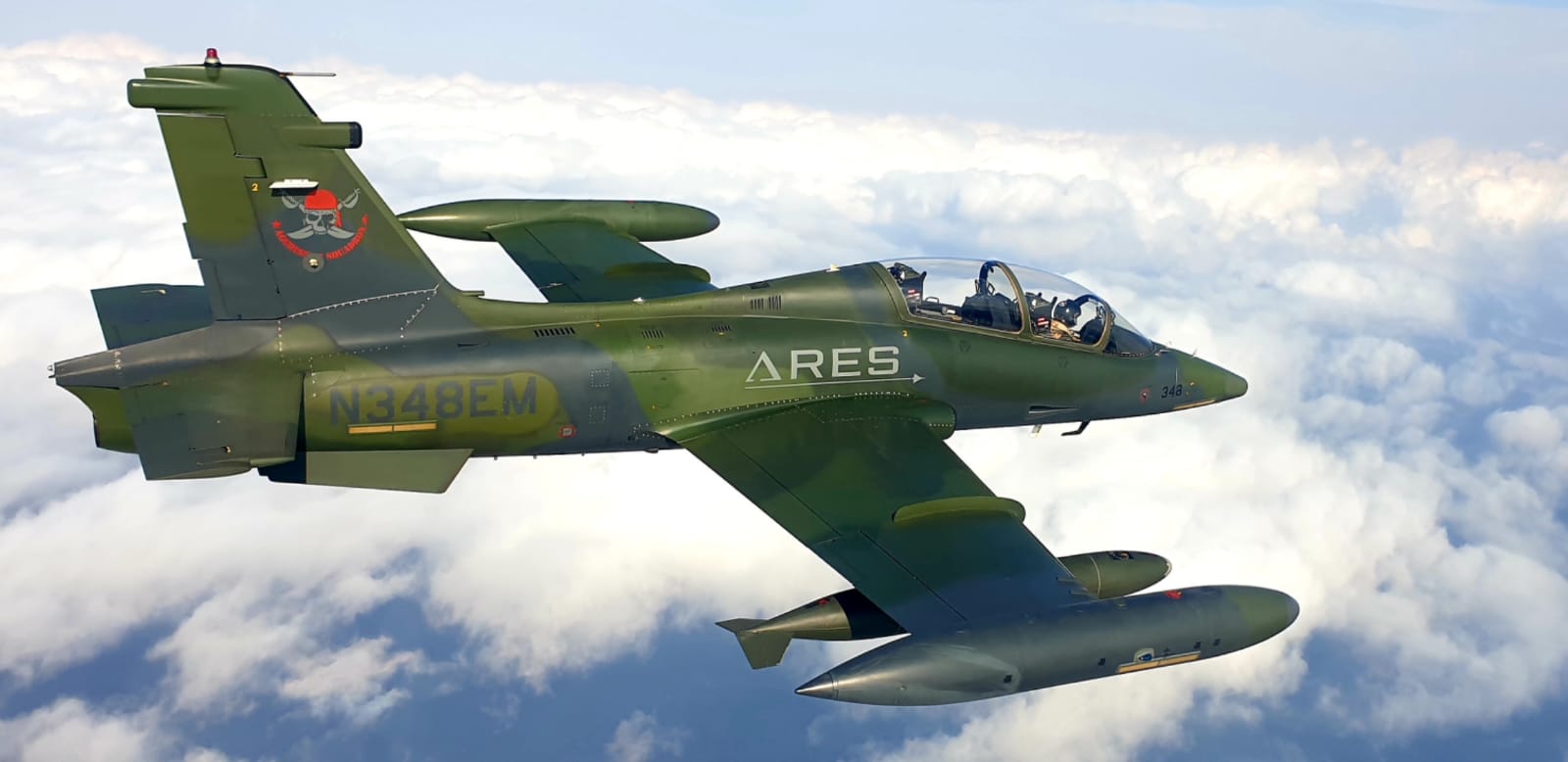 9 Aermacchi MB339 C
Highly maneuverable and versatile training and ground strike aircraft.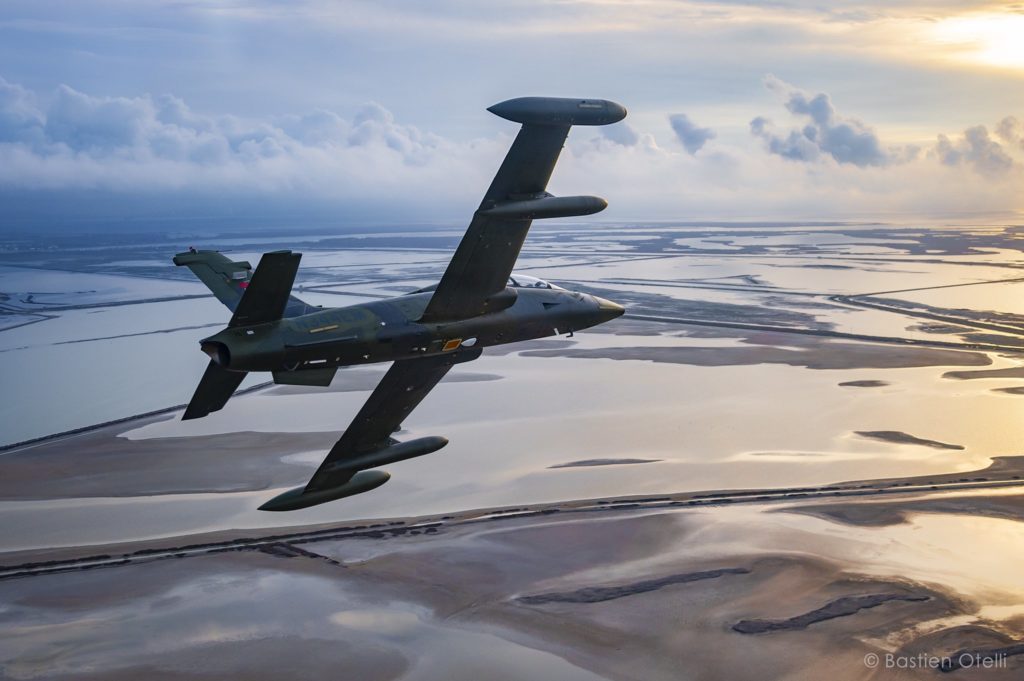 Evolution of the MB-339A, two-seater ground attack, the MB 339 C is equipped with modernized avionics with HUD (Head Up Display) & inertia unit, the Rolls Royce MK VIPER 680-43 engine (19.05 kN) with larger wing tip tanks giving it an autonomy over zone (Play Time) of 1 hour at low altitude at 100 Nm from the starting base.
Performance
Maximum speed 500 kt (sea level)
Ceiling 40 000 ft
Climbing speed 5 500 ft/min
Wingspan 11,22 m
Length 11,24 m
Height 3,94 m
Wing area 19,30 m²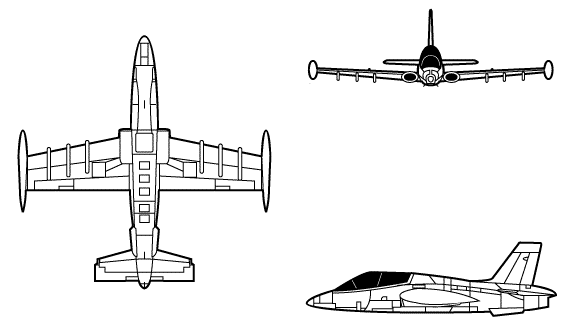 1 Cessna 337
The Cessna Skymaster C337 is an American twin-engine "Push-Pull" aircraft equipped with 2 turbo compressed engines 2 x 225 HP Continental TSIO-360-C. Our plane can stay between 3 & 4 hours in the area. It is used for bleaching areas or to simulate an asymmetric AIR threat.
Performance
Cruising speed 165 Kts
Ceiling 18,000 Feet
Coverable distance 920 Nm
Wingspan 12,1 m
Length 9,09 m
Height 2,84 m
Wing area 18,81 m²